Excellence is what we repeatedly do; after a workshop we loose 87% of its' content without Coaching within the first 30 days after any training. With Coaching we augment our Performance X 4, compared to a Workshop without Coaching. Coaching therefor makes your ROI of Training higher and more sustainable for both delegate and organization. Coaching should be a common word in any organization. Our experience is that Managing and Servant Leadership (Coaching, 1+1=3) are often misconceived or used in different ways in organization.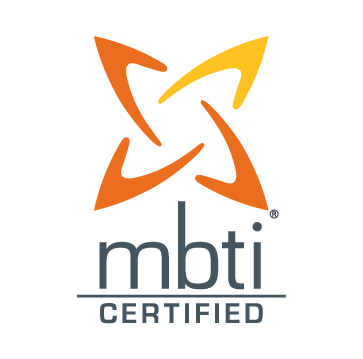 The Myers-Briggs Type Indicator® instrument is administered by trained professionals all over the world and is the most widely used personality assessment of its kind. It is based on well-researched and validated work related to personality theory and has proven applications in a variety of fields, including Human resources, Organizational development, Management consulting, Personal coaching, Leadership development, Team building, Education and learning and Counseling for individuals and families.

We offer several specialized and certified excellent Coaches to help your employees with Personal or Professional Development. Our Coaching sessions for individuals are always confidential, tailor made and serve an ethic purpose; serving the individual, serving the team, serving the organization and eventually serving the Customer.
The WorkPlace Big Five Profile 4.0™ (WB5P) is a personality assessment tool based on the Five Factor Model of Personality which has become the standard for psychologists. The WorkPlace was specifically written in workplace terminology to be used for business applications such as Team building, Leadership development, Performance coaching, Job Selection and hiring, Succession planning, Management/supervisory training, Career development, Sales training and Conflict management.
Participants get the tools and practice to prepare them to implement Whole Brain® solutions at the individual, team and organizational levels.
Certified master facilitators use the latest techniques to build each candidate's knowledge and confidence so they become "multilingual" in the language of the brain's four thinking preferences.
Neurolinguïstisch Programmeren (NLP) is een communicatie- en veranderingsmethodiek die zich bezig houdt met de onbewuste processen die ten grondslag liggen aan onze communicatie.
NLP is een methode om te ontdekken hoe wij, als mensen onze manier van denken en voelen organiseren, onze taal gebruiken en ons gedragen om resultaten te krijgen zoals wij ze krijgen. NLP geeft ook handvatten om bijzondere eigenschappen van mensen te modelleren, zodat we deze ook eigen kunnen maken.
References
The sky is the limit
With grattitude and pride we have worked with and for our clients. A selection of projects since 2004 is shown below. Would you like more information? Then please get in touch with us.












Opening hours
Mo - Fr
08.00 h - 17.00 h